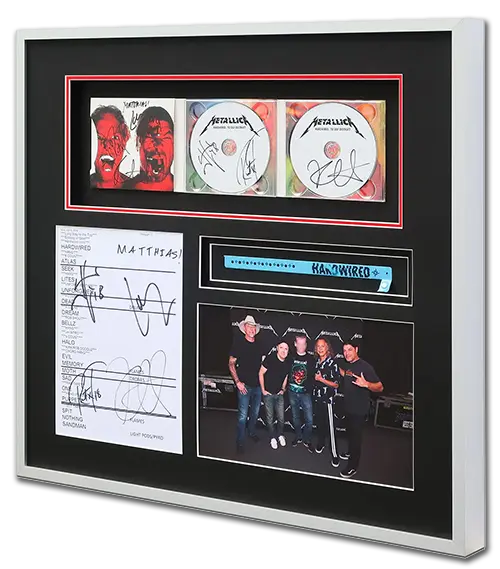 Record frame – professional framing of vinyl covers
A record frame is a picture frame that protects your vinyl in its cover and presents it at the same time effectively on the wall. Vinyls are popular collector's items that need to be protected. Our handcrafted vinyl frames ensure safe storage and presentation of your favorite cover. We manufacture our frames in our frame shop and offer you a large selection of custom-fit picture frames and mounts. For the perfect UV protection of your vinyls you can choose from different glass with UV protection of 70 to 99%.
Have your vinyls, covers, CD´s and music instruments framed in a record frame
Art&More vinyl frames are handmade wooden picture frames that are available in many colors and with different mountboards. Vinyls have been heard and collected for generations. Now they have achieved a certain cult status that needs to be preserved and presented. That´s why we offer our vinyl frames with various glasses with up to 99% UV protection.


In our shop we offer record frames with torsion springs so that you can simply order, open and equip them. If you want something more individual, you are welcome to come to our frame shop with your collector's item, and we will recommend you the perfect options.
.