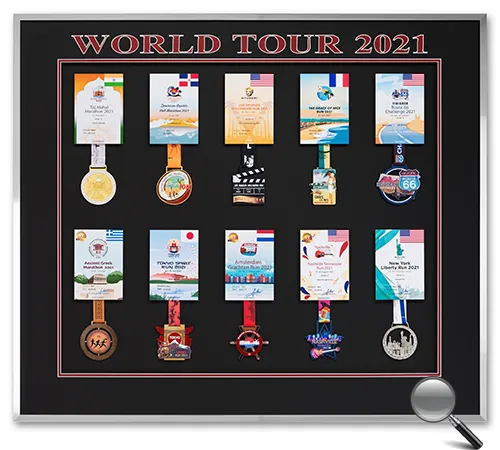 Medal frame with two-colour double passepartout and lettering in the passepartout.
Picture frame that provides a place of honour for 10 medals.
Includes picture information on the marathon races.
Medal frame
Our customised medal frames provide a home for your achievements!
They are suitable for framing medals, orders and badges of all kinds. No matter whether the medals were won in a marathon run, "virtual run", a competition, or even an Olympics.
We frame one to any number of medals in a picture frame according to your wishes and required size.
In our medal frames, your awards are safely and representatively stored!
.