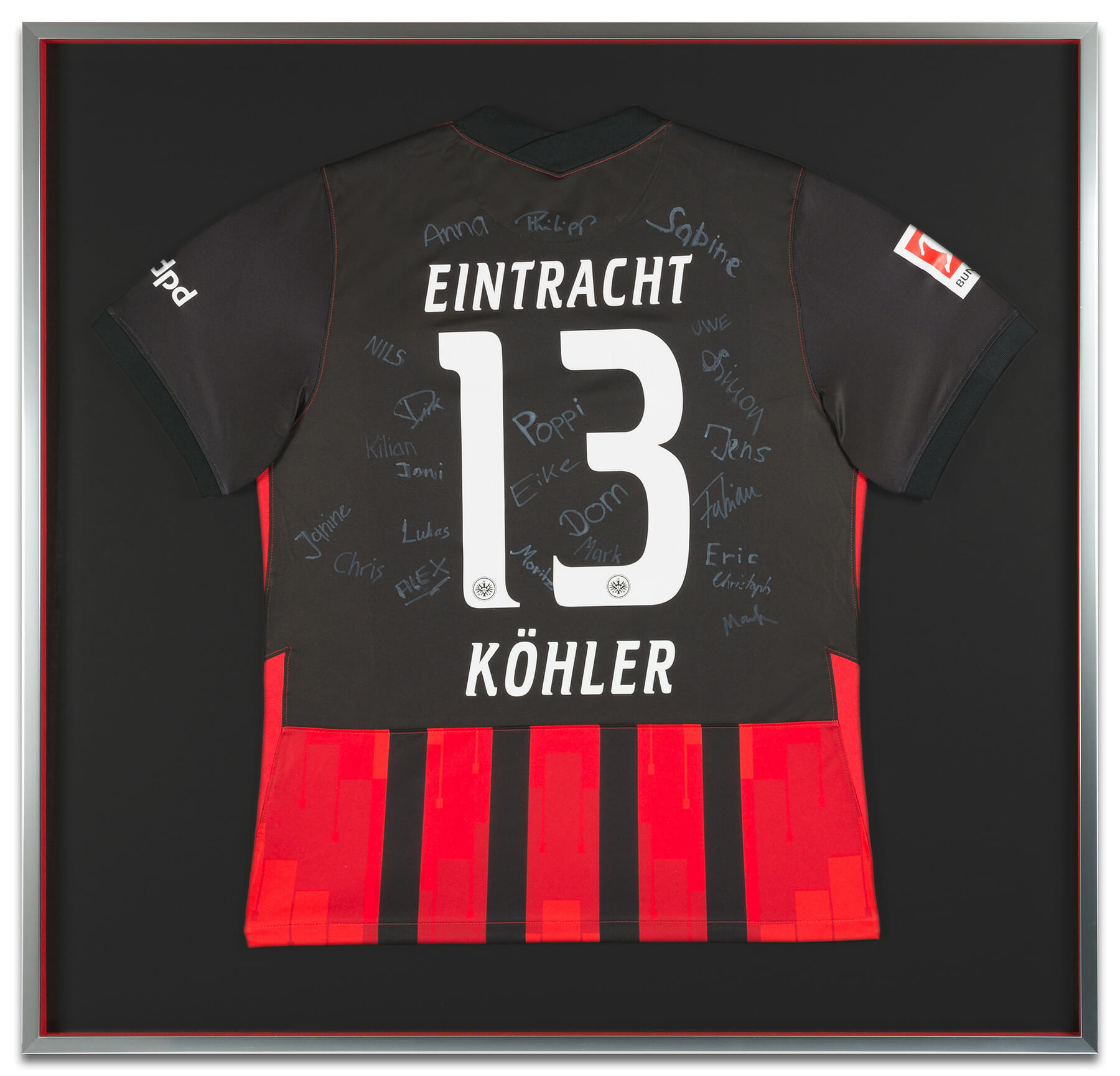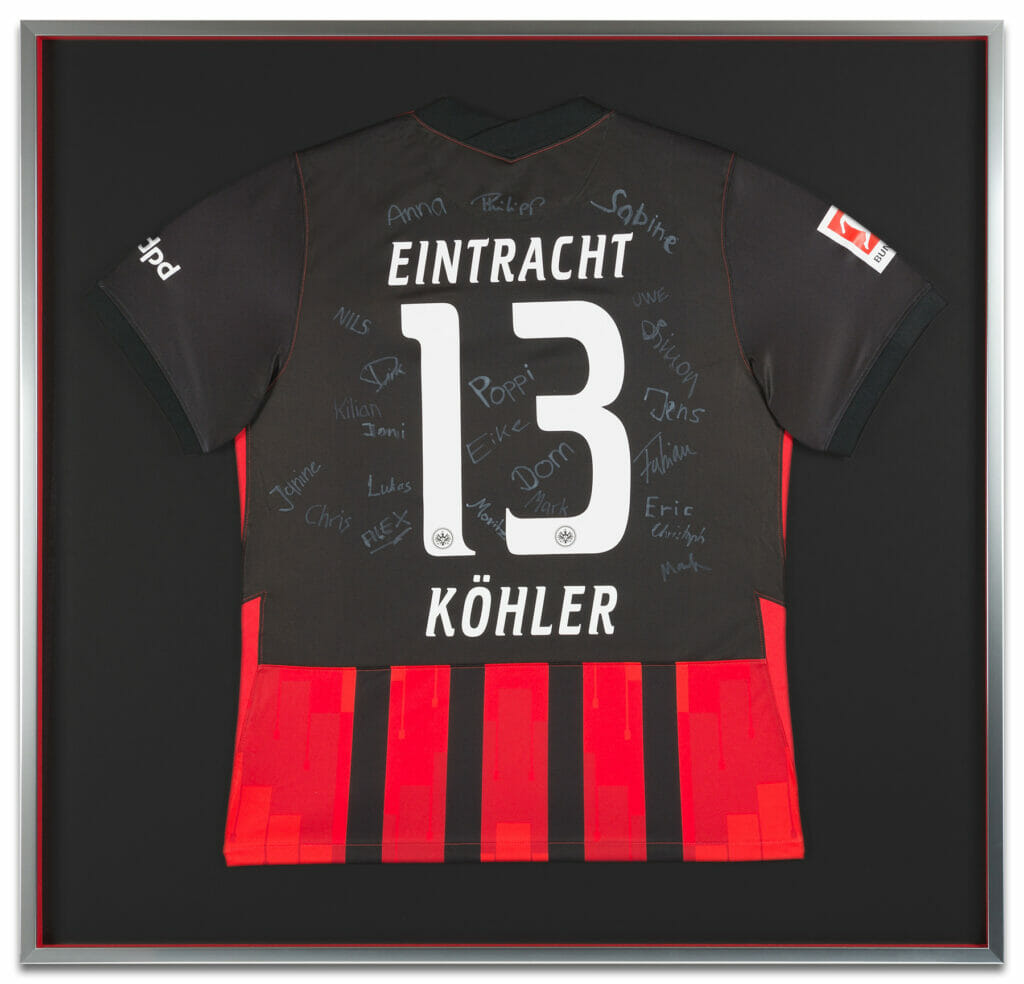 Jersey framing – we´ll display your favourite team in a frame
Art&More jersey frames play in the Champions League and are custom-made for jerseys of all sports. Whether it's a football jersey, basketball jersey or a formula-1 suit, we will professionally frame every sporty collector's item for you. Customers from all over Germany come to us to have their very personal jersey framed in our shop. We´ll frame it wrinkle-free and effectfully. Each frame is unique and can be made matching the color of your team.
Professional jersey framing:
Custom-made wooden jersey frames
Jersey framing includes matboard in the matching color of your team or club
Jersey frames come with acrylic glass, upon request also with anti-reflective museum glass
Jerseys are professionally stretched and wrinkle-free
We offer a lining of the jerseys for the perfect shape
Color of the jersey frame: black (other colors possible on request)
For soccer, basketball, handball, hockey jerseys and formula-1 suits

In our frameshop we´ll help you decide which frame is the right one for you and how big and how deep it should be for your jersey (sizes vary from S to XXL). Art&More jersey framing is individually adapted to your jersey (size). "One fits all" does not apply here, because your jersey will be perfectly folded, lined and fixed invisibly to the eye in the frame.
This is why our jersey frames do not come with hangers. We won't leave you alone with a do-it-yourself kit. Bring us your collector's item and we'll do the rest for you! Our range of jersey frames is one of the largest in the area and definitely plays in the Champions League.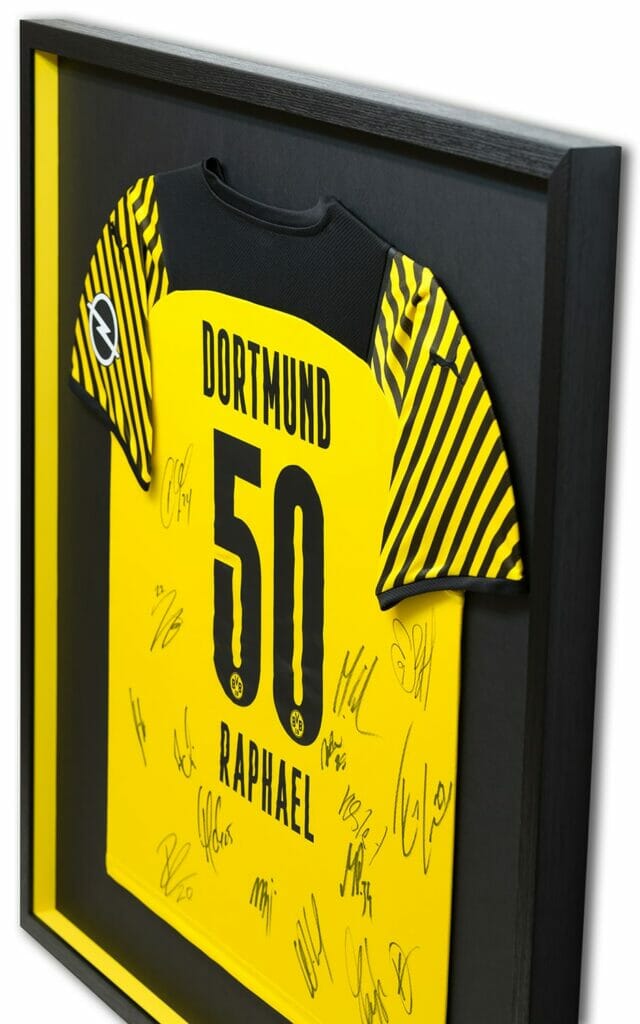 Jersey framing in different designs – compare for yourself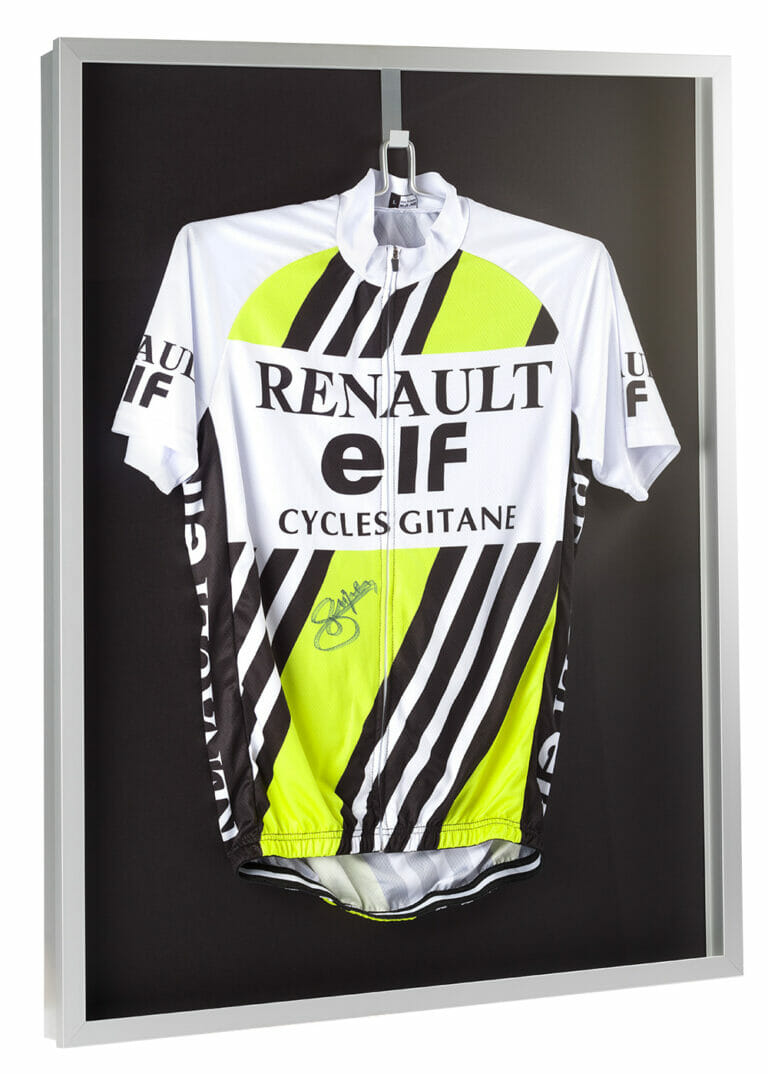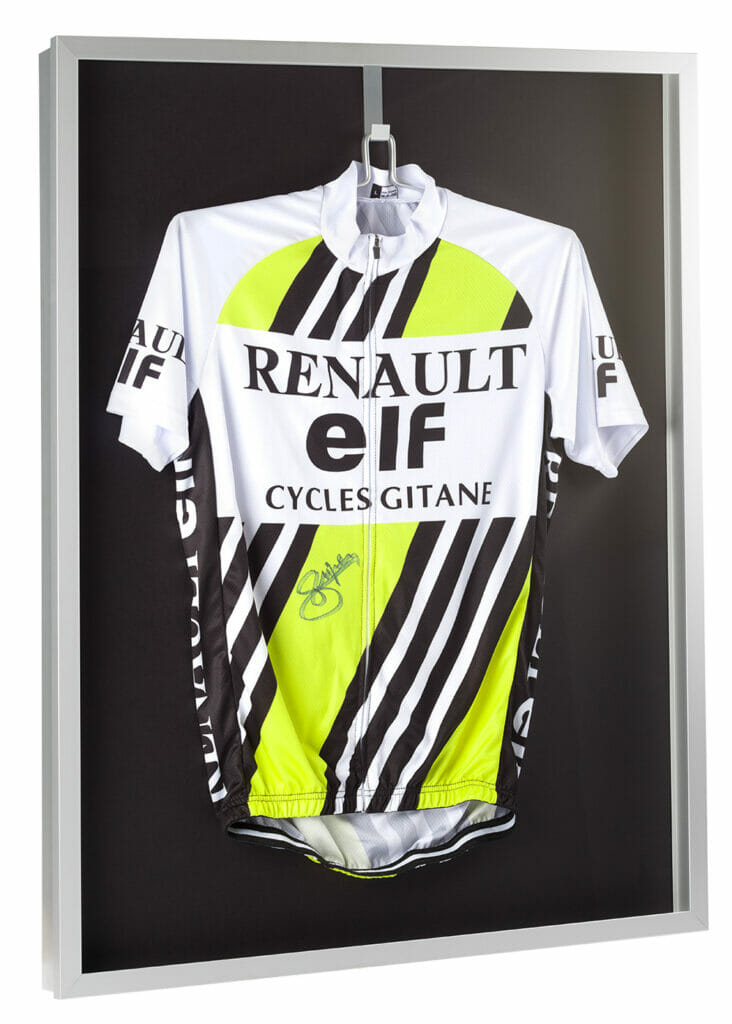 Left you see a "standard" jersey frame with hanger on which you simply hang your jersey. Unfortunately you cannot influence the formation of wrinkles or the size of the jersey, nor can the background be individually designed. On the right you can see one of our jersey framings according to customer requirements. The frame was adjusted to the size of the jersey, which was folded and lined so that it forms a perfect silhouette. The customer has also opted for the glazing with an anti-reflective museum glass in order to have a clear view on his collector's item, which also provides UV protection.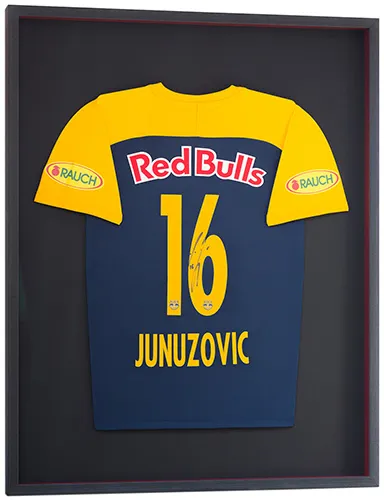 Prices and dates are individually made. Jersey frames can ONLY be picked up in our frame workshop in Raunheim. Customers from all over Germany like to take advantage of this unique offer. You can reach us via the autobahn from Frankfurt, Mainz, Wiesbaden and Darmstadt. Give us a call! We are looking forward to framing your jersey.
.