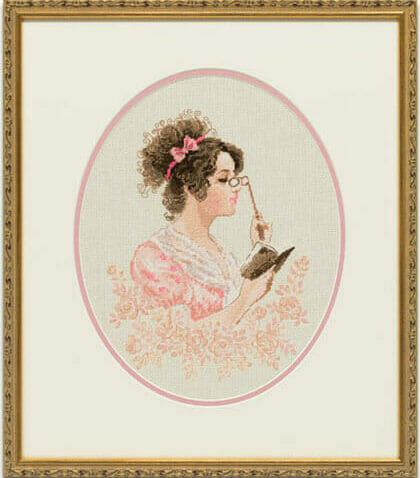 Needlework
Embroideries in picture frames are popular wall decorations and very personal gifts for weddings or the birth of a child. An embroidery is made by hand in many hours, therefore, the storage and presentation of the resulting artwork is of great importance. For this reason, we recommend a professional, acid-free framing and a worthy frame for the presentation and long-term preservation of the original condition of your embroidery.
Have your needlework framed professionally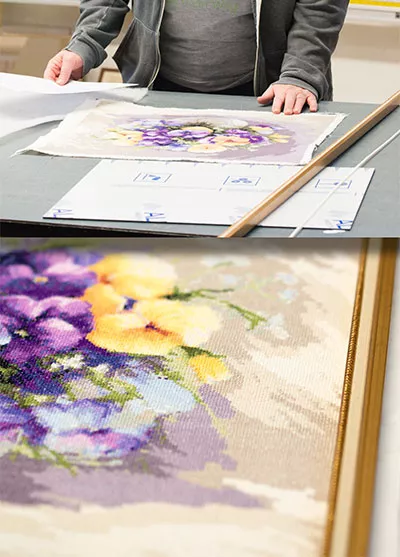 Our framing for embroidery includes:
Stretching and mounting of tapestries and cross-stitch images
Upholstery of tapestries
Acid-free framing with museum glass and mount board
Padding of embroidery
Dustproof insertion and sealing of embroideries in picture frames

Have your embroidery framed professionally
Embroideries in picture frames enjoy a great popularity. If you knew only embroidery and tapestries from Grandma's living room, they are back "en vogue" after their revival by GUCCI in 2015 – in the fashion world and as a new trend and personalized gift for a birth or wedding.
Embroideries and everything about cross stitches in picture frames are trendy again. The variety of embroideries reaches from letters, animals and portraits to landscapes or modern "political statements" and sayings. As wide the range of embroidery motifs are the individual styles and possibilities of presenting embroideries in the picture frames. If you have spent hours full of heart and soul embroidering a motif you want to conserve it, enjoy it for a long time and, of course, present it appropriately.
We are happy to advise you on the many different ways to have your embroidery framed professionally.
Framing of embroideries with acid-free mount boards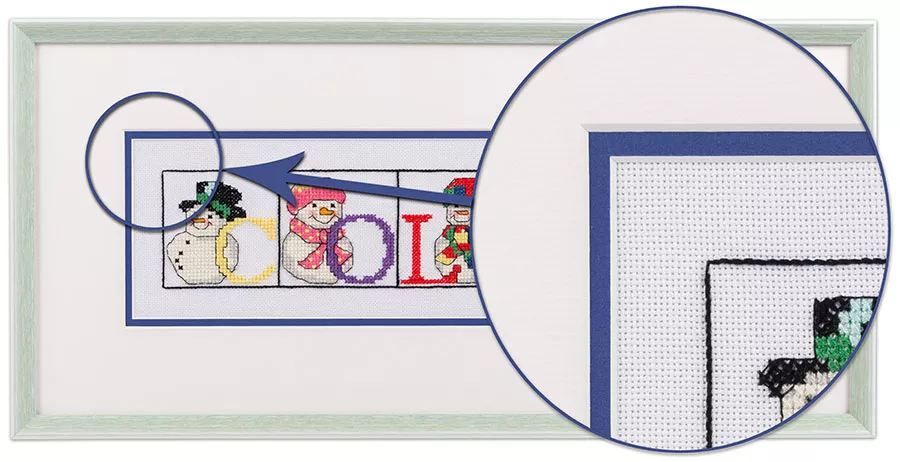 .