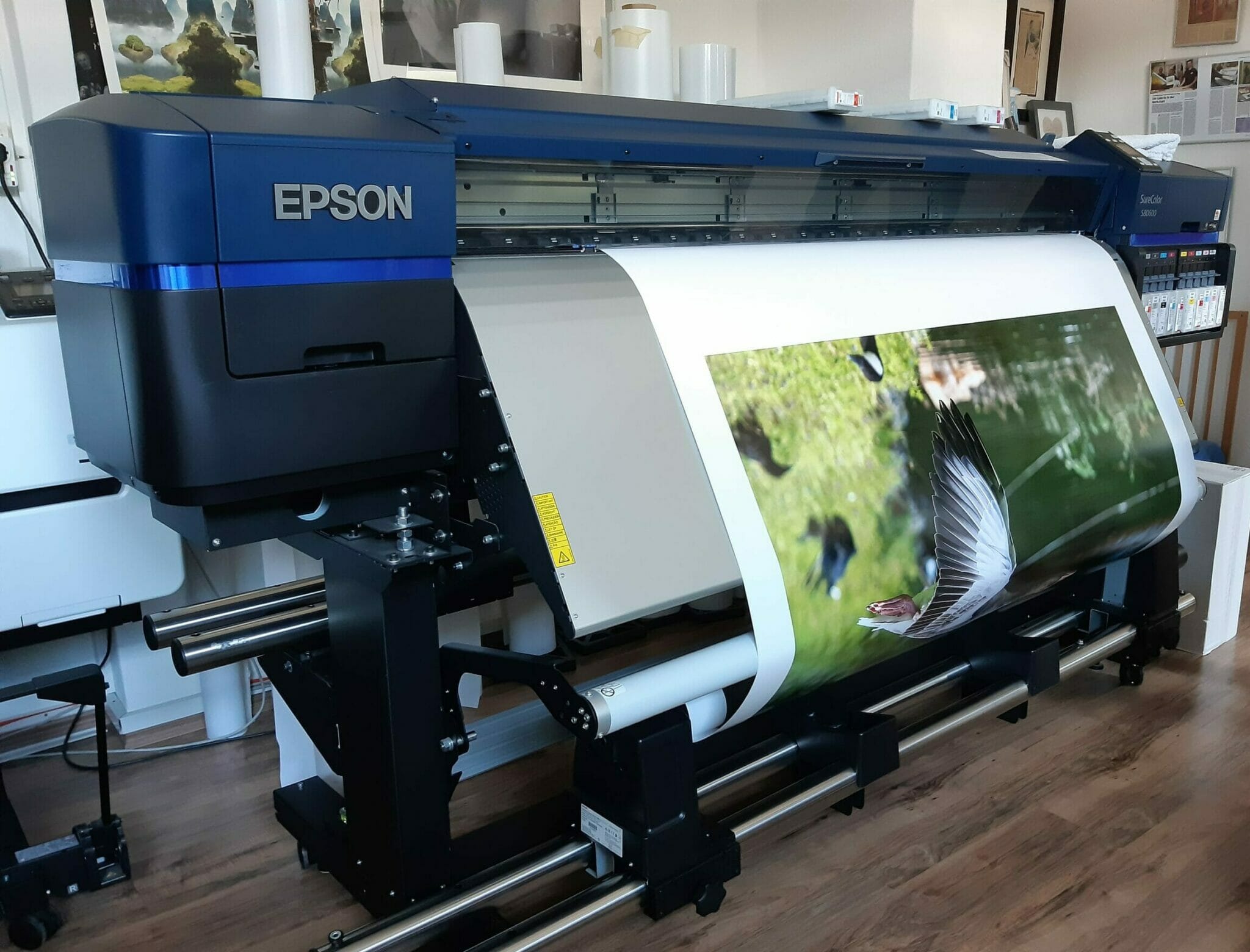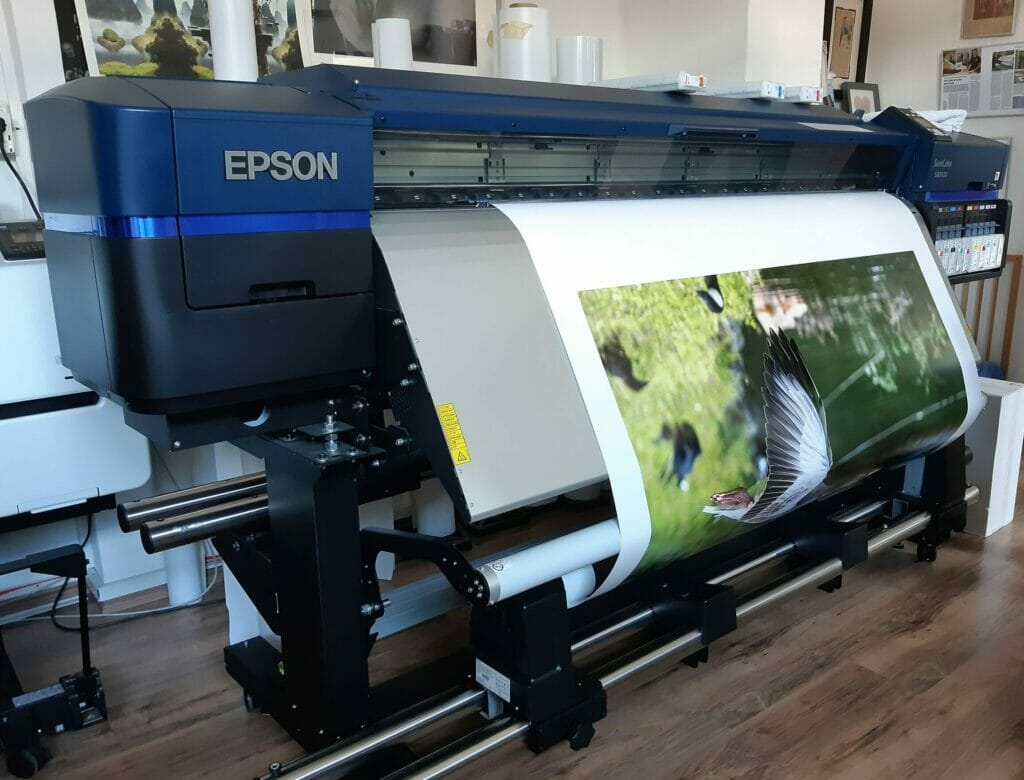 Digital Printing and reproduction services
In our frame workshop we support you with 20 years of experience in printing services and high quality reproductions of artworks. Wether you need a partner for screen printing, digital printing, fine art printing or mounting and laminating of prints on Alu-Dibond material – we can help you with a variety of services. In our frame workshop you can print from single prints to series from standard sizes up to large and special formats. We advice you on all high-quality materials and prints and support you to make the right choice for your artwork and needs.
Custom printing on canvas
The extraordinary thing about an individual canvase on stretcher frame is the frameless and modern gallery look you can bring into your home or office. You can either have your desired image printed on canvas in our workshop or your own canvas stretched and if desired also framed.
Canvas prints by Art & More can be finished with a UV protective varnish (silky gloss). This process extends the durability of the colors and the material. The surface of your canvas is additionally protected against external influences. Fingerprints, soiling and light scratches from dusting are a thing of the past. No matter which motive you choose – with the printing of your pictures and photos on canvas you achieve a modern look.
Customers who are looking for a framed premium version for their canvas on stretcher frame can also get their custom floating frame made. This is an individual picture frame that captures your canvas with a small gap. Find out with our team whether canvas prints on stretcher frames are the optimal carrier for you and your artwork.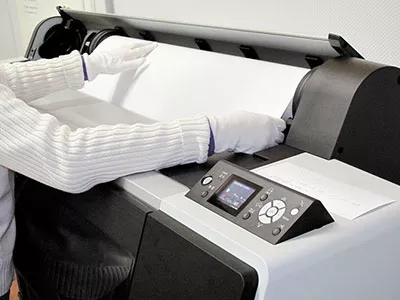 Visit us in Raunheim and benefit from many years of know-how of our employees. Would you like to stretch or frame your canvas print on stretcher frames? In our category "Canvas" you can find out which professional services we offer for the mounting and framing of your canvas.
Digital printing service in museum quality
Photos or graphics can be digitally edited and color-calibrated in our printing studio in Raunheim. We print on a variety of high quality photo papers and on canvas.
Our digital printing process meets the museum standard in terms of print quality and durability. With a maximum print width of 162 cm, we can also realize large prints. Of course, we offer all types of finishing. In our workrooms, we also simulate different framings of a picture on the computer for you to virtually choose the perfect option for you.
Fine Arts Reproduction
We are well equipped for professional art reproductions in terms of staff and technology. We offer the following options to digitalize your motifs:
Flatbed scanners for formats up to DIN A4 (6400 x 6400 ppi optical resolution)
Photographic studio with professional illumination and Nikon D800 digital SLR (36 MP resolution)
The Cruse Scanner – high-end solution and perfectly suitable for motifs such as oil and acrylic paintings (program-controlled light combinations make even the finest structures visible)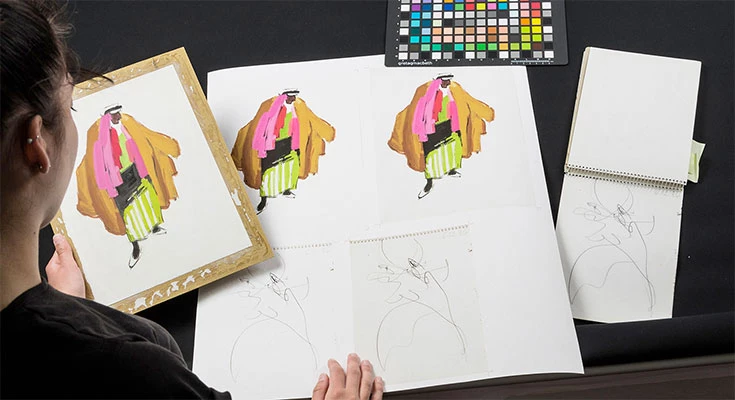 The digital processing of the print data is handled by a specialist with appropriate training in Photoshop and many years of professional experience. Our customers include well-known artists, photographers, gallery owners and interior designers as well as tradesmen and private individuals who value high quality and good service.
.
.