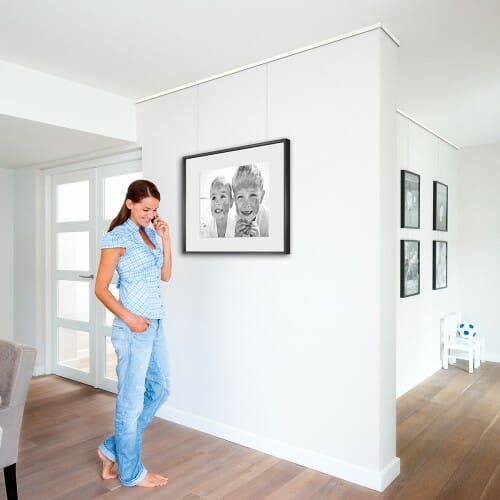 Custom Matboards for framing artwork
Custom-made matboards are available in a huge selection of colours and in different qualities in our frame workshop. We can cut them individually for you in almost any size and shape. Our workshop in the heart of the Rhine-Main area – near the Frankfurt airport – can produce customized framing with handmade matboards for your artwork in private homes, companies, banks, hotels, doctors' offices.
Your Specialist for Individual Workshop Matboards offers:
Matboards cut to desired size
Plus size matboards
Huge colour selection
Oval cutouts, shape cuts and figure cuts (i.e. hearts, letters, butterflies)
Double matboards, mostly in two different colors for more depth
Mat boards for 3D-artworks by Rizzi or Fazzino
V-Groove, a delicate V-line cut into the mat board (mostly around the opening)
unbuffered matboards
Matboards with coloured core
Special colours like gold, silver etc.
Certificate mounts
• Fast and easy design
• Pick up as a shipping option
• No postage on pickup
Mat Board Consultation in our workshop
Come and visit us with your individual artwork. Together, we can determine which mat board suits best (single or double mat). Maybe it needs V-Gooves – delicate V-lines around the opening. Eventually your exhibit needs cut-outs? We'll show you if the custom mat board should match the color of the picture or picture frame.
The Art & More team is happy to assist you by answering these and many other questions with its many years of experience and creative, solution-oriented ideas. Our framing services is based on experience with many customers in the Rhein-Main area, high-quality products and a fair prices.
Order online at Art & More • Fast and easy • "Pick up" as shipping option • No postage on pickup Order mat boards in the shop
Frame workshop Raunheim • Competent consulting • Individual solutions • Special requirements Directions to Raunheim