Get your picture frame and matboard custom-made in our Art&More frameshop
We simply frame everything in our specialized workshop. Custom-made from as small as to fit a stamp up to XXL to fit a man size formula 1 suit.
Have your Art&More picture frame made in Raunheim near Frankfurt
The Art&More frameshop for custom-made picture frames and matboards can be easily found near the Frankfurt airport. State-of-the-art equipment as well as trained employees can meet simple as well as unusual customer requests.
No matter if it is a private household's single item or a large series for a company or an exhibition. Whether paintings or photos – we always make the best frame for our customers. Chose from an extensive range of picture frames and matboards or have your canvas or needlework stretched and framed.
Benefit from 20 years of experience and personal advice on the individual framing of your pictures and objects not far from Frankfurt, Mainz, Wiesbaden or Darmstadt.
Custom-made picture frame
Canvas stretching service
Ship&frame service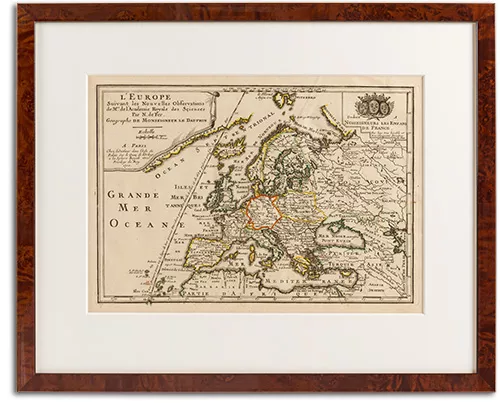 Picture hanging system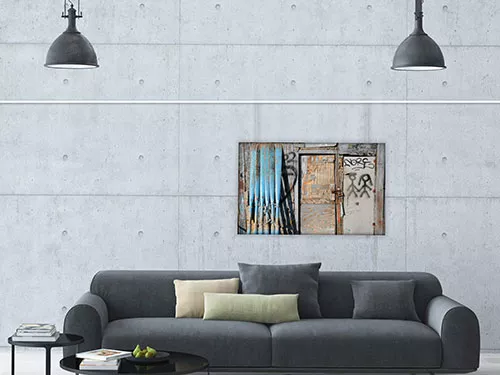 Custom-made matboard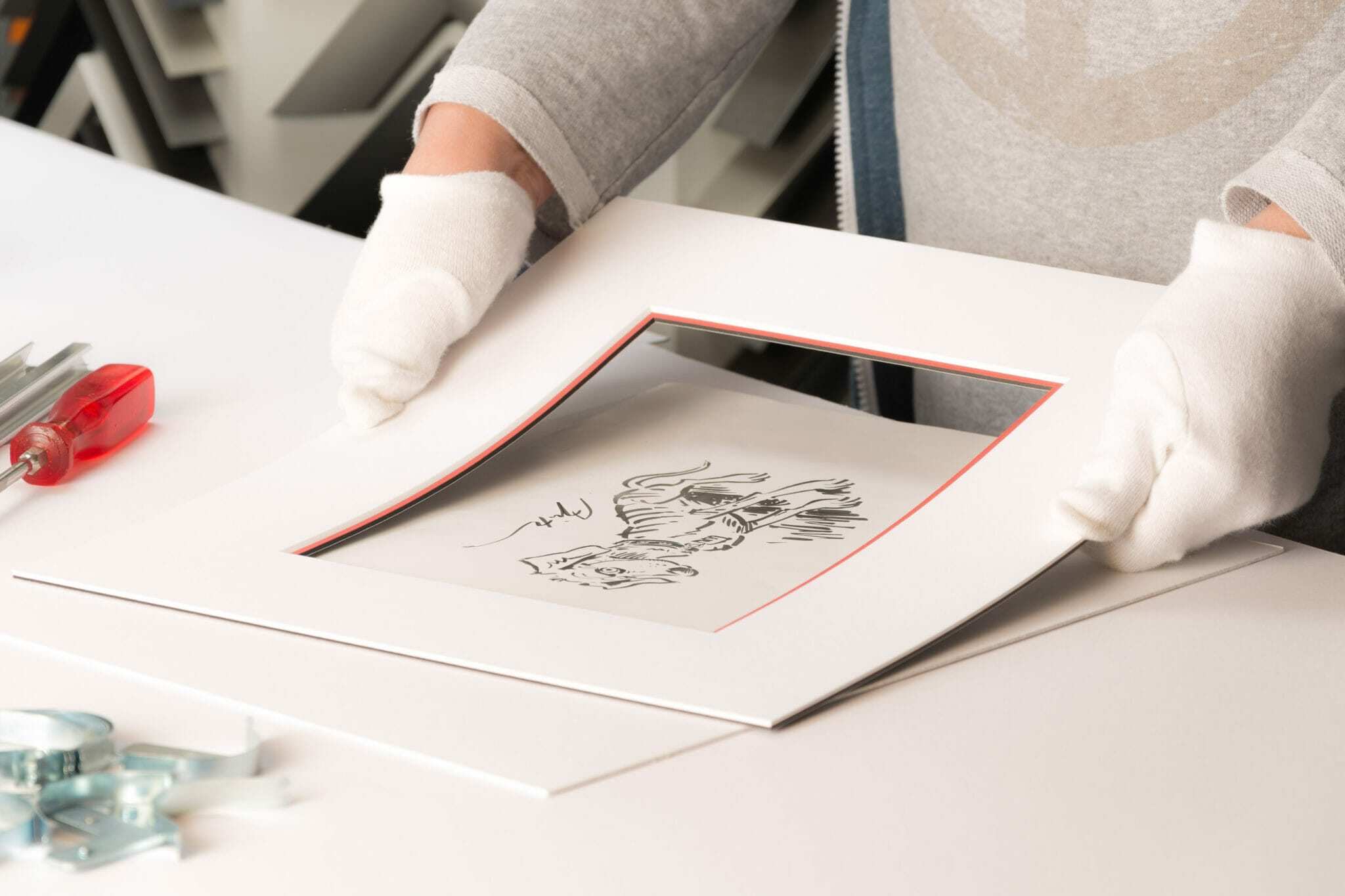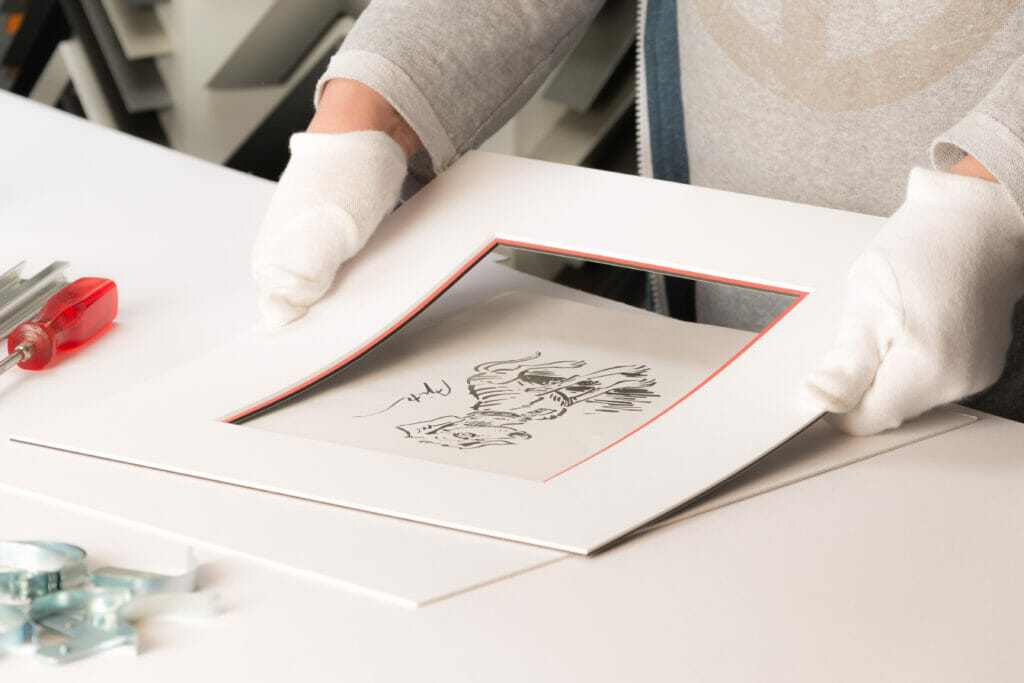 About Us
You will find the Art&More frameshop in Raunheim, near the Frankfurt airport. We support you from the framing of pictures and objects of all kinds to the professional mounting of picture frames. In our workshop you will find competent employees with many years of experience to answer all your questions regarding framing, custom-made picture frames, custom matboards and canvas stretching or printing.
Our equipment is state-of-the-art so that we are able to produce high-quality products by hand at a fair price. Art & More offers a complete range of solutions, as it is unique in the Rhine-Main area for Mainz, Wiesbaden, Frankfurt, Darmstadt and the surrounding area.
We are fast and easy to reach by car from Mainz, Wiesbaden, Darmstadt and Frankfurt via highway and offer own on-site parking facilities. The proximity to the train station Raunheim also makes a visit by train (S-Bahn) easy and comfortable. Come visit us get your own impression!