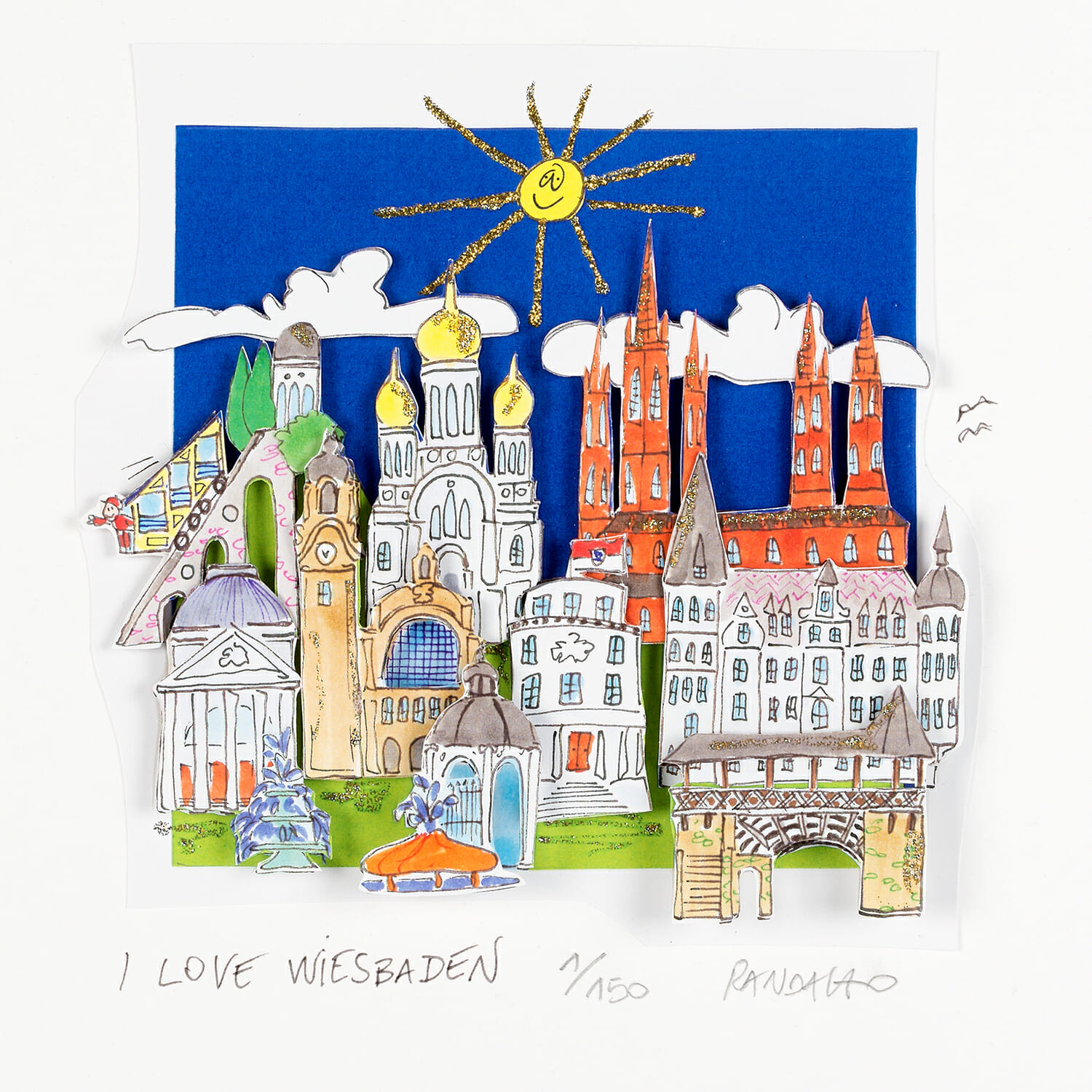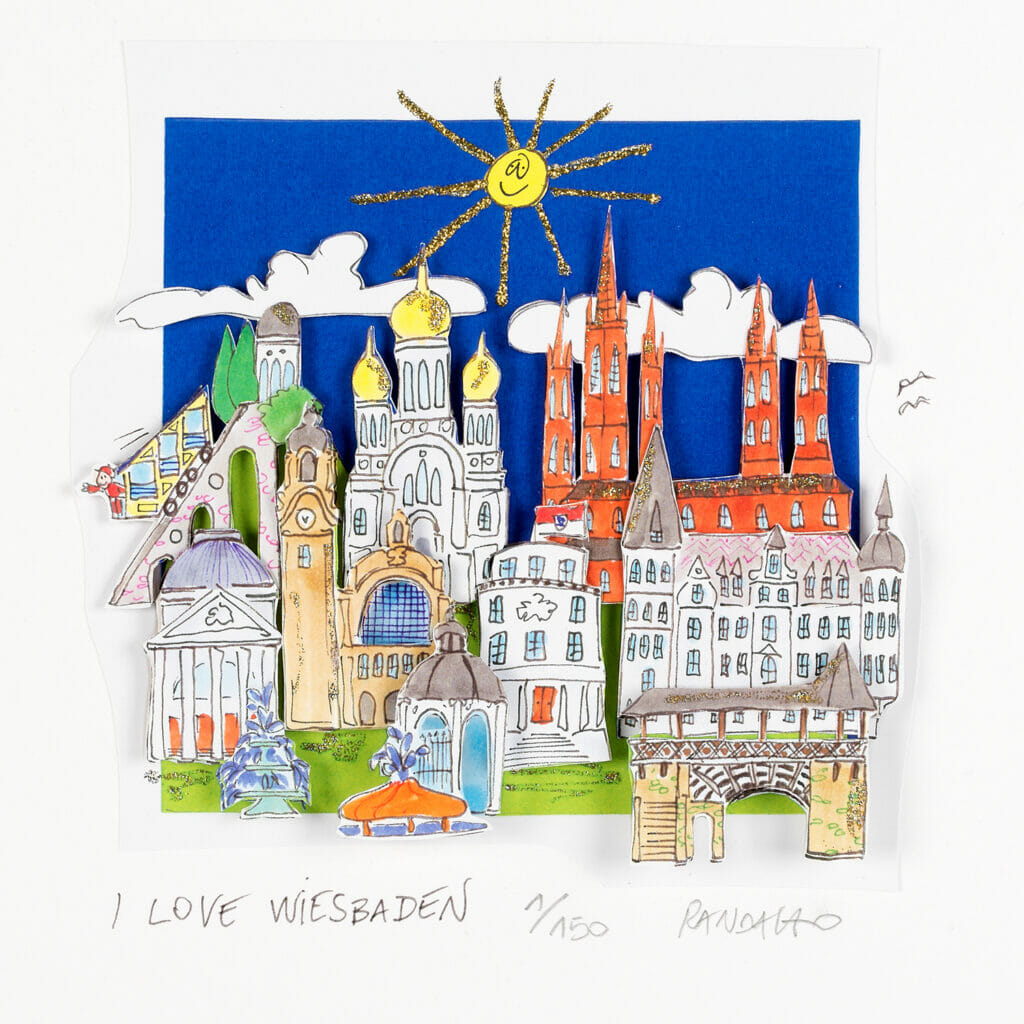 Paolo Randazzo 3D-artwork of Wiesbaden, Frankfurt, Mainz
Frankfurt 3D-Artwork was specially designed for you – our customers in Frankfurt and is the new highlight in our assortment created by the artist Paolo Randazzo. Inspired by Rizzi and Fazzino, this limited to 150 pieces and signed artwork, was created just for you. The 3D artwork is handmade and colorful. It shows lovely sights of Frankfurt at a glance. We offer the artwork professionally framed or without a frame. Many more cities and zodiacs available.
Inspired by Rizzi and Fazzino, Paolo Randazzo – an artist from Munich – has been creating colorful 3D-Artworks of German and international cities since 2007. The series "I love …" includes many major German cities, places and traditional Munich venues as well as capitals from Amsterdam to Vienna. His creative, handmade and happy glittering art is complemented by 3D zodiac signs and commissioned works such as cities in large and special formats.
The making of "I love Frankfurt" 3D-Artwork
The creation of the 3D-Artwork "I love Frankfurt", which is limited to 150 pieces, took place on our behalf and is a "gift" for our customers and all Frankfurt fans. It takes various steps to the completion of the 30 x 30 cm large, three-dimensional 3D-graphic, which is very well suited as a unique gift for all Frankfurt fans. The artist Paolo Randazzo first collects inspirations, which he then draws and colors. These are cut out in further steps and glued and decorated lovingly by hand on top of each other with small spacers.
The first "I love Frankfurt" artworks in 40×40 cm (15,75 x 15,75 inch) are available exclusively at Art & More´s online shop
Our exclusive offer for you:
"I love Frankfurt" 3D-Artwork available as 30 x 30 cm 3D graphics for self-framing
alternatively available in a handmade 40 x 40 cm 3D wooden picture frame in four different colours
on high-quality Hahnemühle mat board
limited and signed by the artist
many more cities available as a limited edition
3D zodiacs as a personal gifts available
All 3D graphics by Paolo Randazzo are available from Art & More in the following variants: